Brought to you by the gym that brought CrossFit to South Tampa
We are fitness & nutrition experts. 
We designed STC JumpStart to get you moving, increase your fitness, and build confidence through the fundamentals of CrossFit.
All The Fun & Support Of Live Workouts, In The Comfort Of Your Home
STC JumpStart is a brand-new on-demand virtual training platform for anyone who wants to get started with fitness and begin developing healthy habits.
STC JumpStart will help you start your fitness journey with expert-led training designed to get you up and moving the right way.
We provide everything you need:
⮞ Certified Expert Coaches
⮞ 9 Fluid CrossFit Movements & Exercises
⮞ All Necessary Equipment
⮞ A Live Community for Support & Encouragement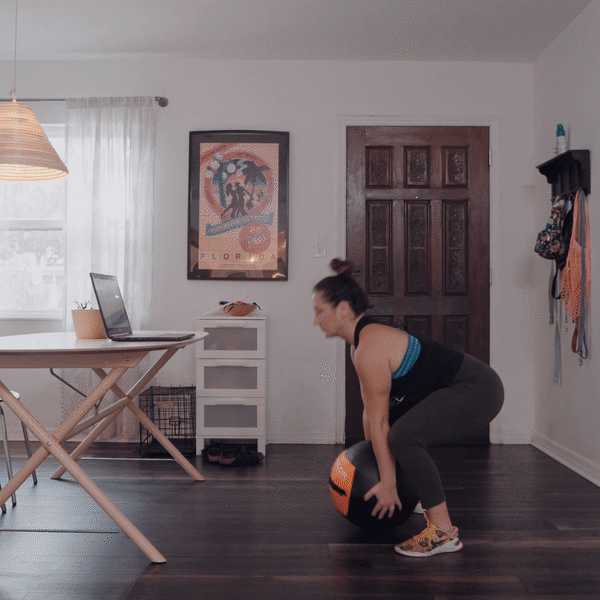 Meet Your JumpStart Coaches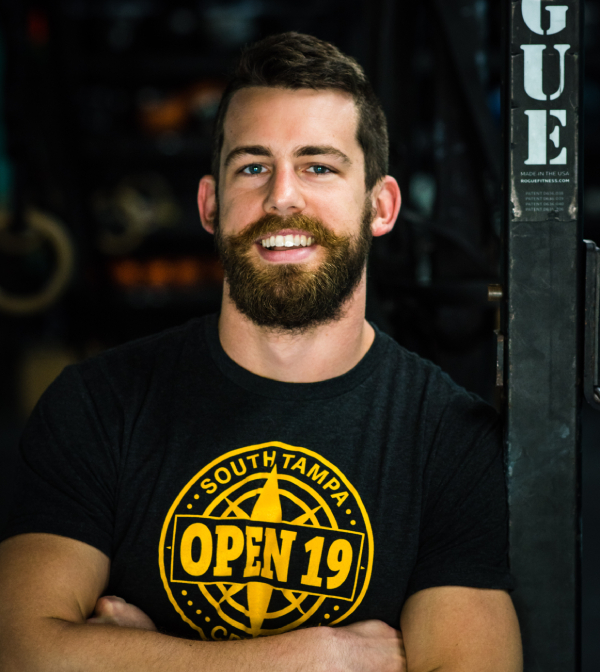 Michael Vansant
Michael is originally from Cape Coral and has been lifting weights since age 11. He has been coaching CrossFit since 2015, and over the years has grown tremendously and developed a real talent for accessing his athletes' abilities and tailoring his approach to training accordingly.
Michael has an easy disposition and a keen eye for correcting movements to make athletes more efficient.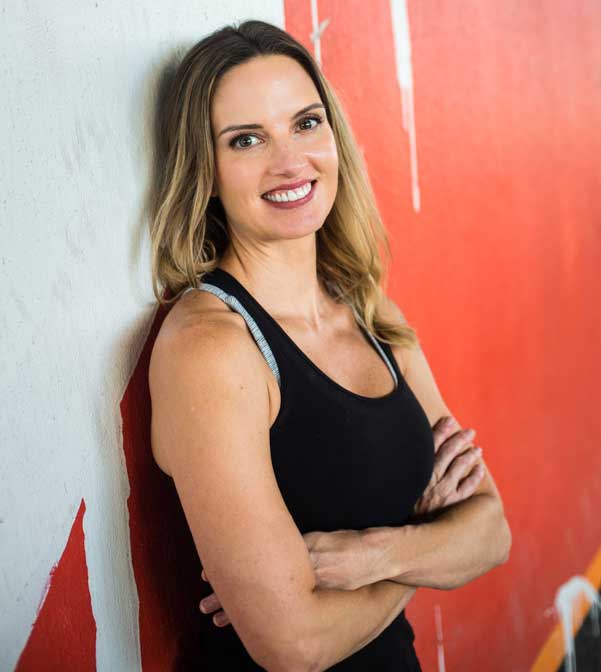 Tricia Will
Tricia, a founding member of South Tampa CrossFit, has had a love for CrossFit for over 10 years. Tricia realized quickly that CrossFit gave her a way to test her limits and challenge her mind daily.
"There was a time when I didn't like how I responded to challenging situations, I didn't love my internal dialogue and I wasn't confident in my own abilities. CrossFit gave me the tools to change that."
Tricia is responsible for marketing and branding, new member growth and on-boarding, as well as for creating and growing the STC Corporate Wellness Program.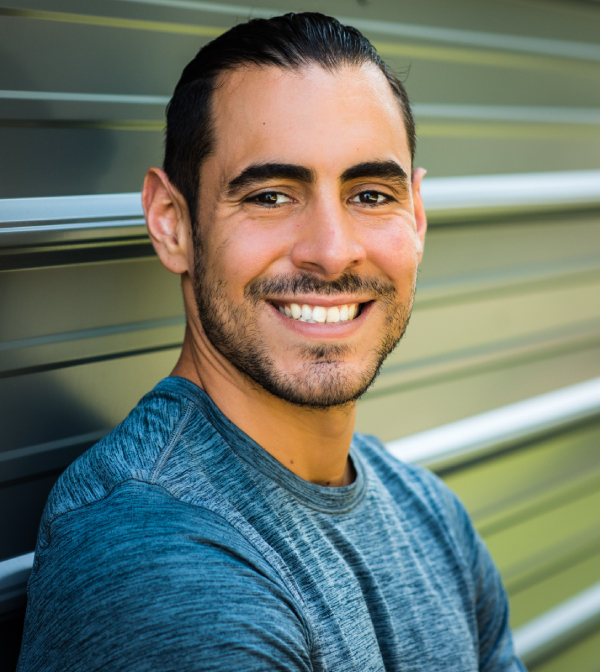 CJ Vila
CJ Vila has been a local in the Tampa Bay area for over a decade now. He received his undergraduate and masters degrees from the University of South Florida (Go Bulls). Coming from a competitive soccer and baseball background, CrossFit gave CJ the opportunity to push himself both physically and mentally just as he did playing competitive levels of sports. CJ was a Grid athlete on the 2017 Championship Team Tampa Bay Brigade and has been coaching and programming for the past several years. CJ has a passion for fitness and wellness, especially for longevity. One of his favorite things is fitnessing with friends for time.
Your coaches are available via text and email during the 9-week program to answer questions, provide support and keep you motivated!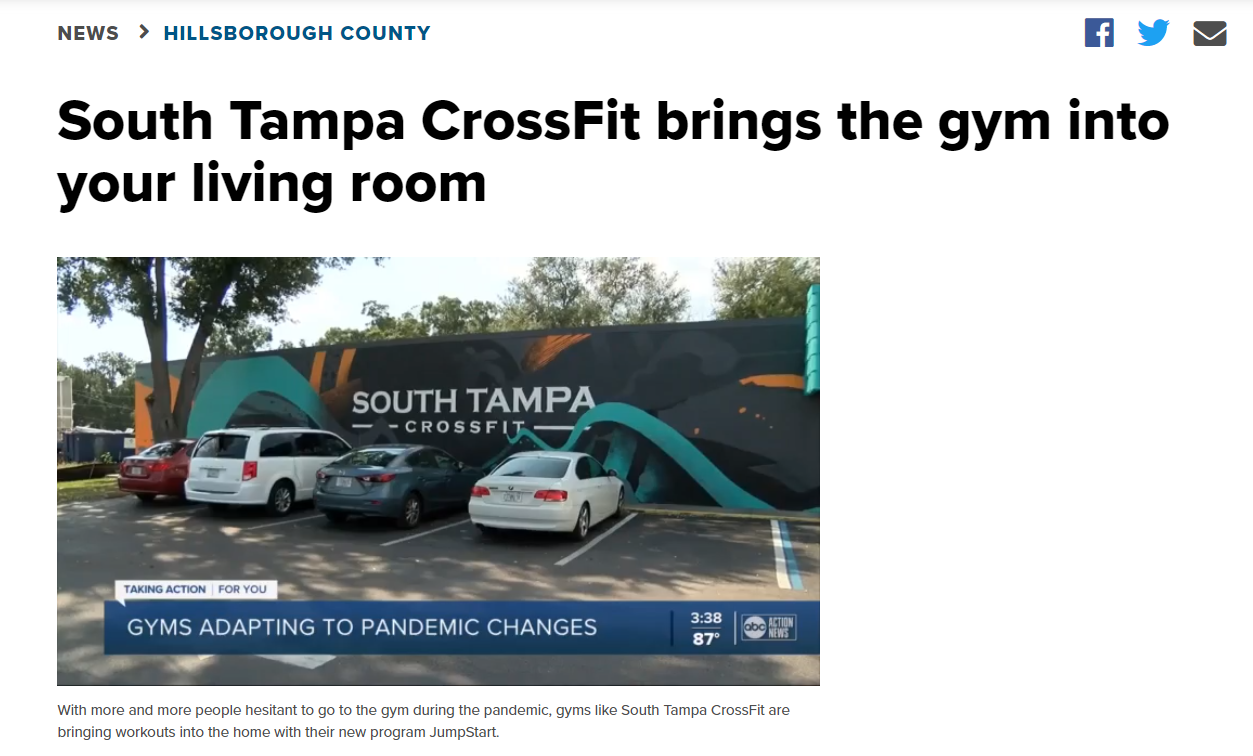 As Featured On ABC Action News
ABC Action News in Tampa covered one of our STC JumpStart participants and got the inside scoop on our innovative workout program.
Watch The News Segment Now!
Questions About STC JumpStart?


Wondering if JumpStart is right for you? We're here to help!


Please fill out the form below to get in touch with us today.
You can reach us by email at:
or by phone at:
813-252-2212
We can't wait to see you at our next class!